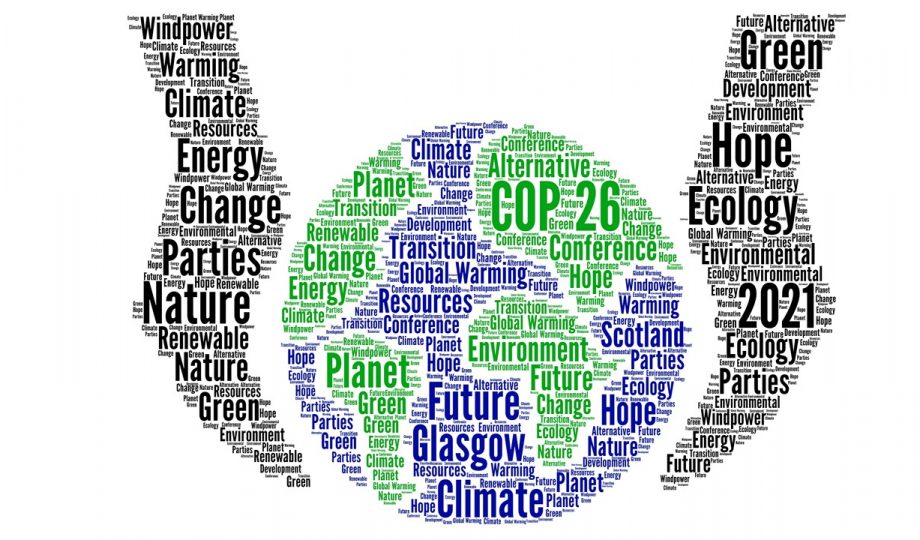 by Marie O'Halloran, The Irish Times
The issue for the Cop26 Global Leaders Summit on climate change is "matching the rhetoric with action", Taoiseach Micheál Martin has said.
Mr Martin is joining world leaders in the Scottish city of Glasgow for the two-week summit, which has been billed as a make-or-break chance to save the planet from the most calamitous effects of climate change.
Delayed by a year because of the Covid-19 pandemic, Cop26 aims to keep alive a target of capping global warming at 1.5 degrees above pre-industrial levels – the limit scientists say would avoid its most destructive consequences.
Meeting that goal, agreed in Paris to much fanfare in 2015, will require a surge in political momentum and diplomatic heavy-lifting to make up for the insufficient action and empty pledges that have characterised much of global climate politics.
Speaking after his address at Fianna Fáil's annual Wolfe Tone commemoration about Bodenstown in Co Kildare, Mr Martin said Ireland had a "strong position" and there had to be action over the next number of years.
"There's no alternative facing the world but to deal very quickly and urgently with the climate change challenge," he said.
He said the climate crisis is an "existential threat" for young people and the next generation, and said: "It's absolutely essential that every country plays its part. And that means Ireland as well."
Mr Martin said he was "hopeful that we can achieve a positive outcome out of Cop26", when asked his view on the expectation that the agreement reached by leaders at the conference will be weak.
He said the fact that the United States, under president Joe Biden, had signed up to the Paris agreement "gives a very good platform and safety net to the carbon Cop26", and the US is "creating a new momentum with the European Union to become even more ambitious".
He said the outcome of the summit will depend on contributions from China and Russia, but added: "I actually think we're now in a better position at Cop26 than we would have been over a year ago.
Mr Martin will attend the World Leaders Summit on Monday and Tuesday, which will kick off two weeks of discussions between 196 countries, and the European Union, to "secure renewed commitment to global action on climate change".
A roundtable event for world leaders on Monday afternoon, hosted by British prime minister Boris Johnson, is at the top of the Taoiseach's schedule – before he delivers Ireland's national statement to the summit on Tuesday.
The statement is expected to set out "how Ireland is contributing to [the] achievement of the Paris Goals, including limiting global warming to 1.5 degrees, and to helping developing and vulnerable countries mitigate the impacts of climate change".
Countries' existing pledges to cut emissions would see the planet's average temperature rise 2.7 degrees this century, which the UN says would supercharge the destruction that climate change is already causing by intensifying storms, exposing more people to deadly heat and floods, killing coral reefs and destroying natural habitats.
The signals ahead of Cop26 have been mixed. A new pledge last week from China, the world's biggest polluter, was labelled a missed opportunity that will cast a shadow over the two-week summit. Announcements from Russia and Saudi Arabia were also lacklustre.